Interested in knowing some of the behind the scenes stuff for Kitchen Sanctuary? Here's the latest in my blog income and traffic report September 2016. Check out my previous reports here.
September has whizzed by, I can't believe it's October and I've started seeing Christmas decorations in the shops already!
I've been trying to get myself back into a good routine now that the kids have gone back to school after the Summer holidays. My aim was to get back up to writing three blog posts a week, but I haven't managed more than two in any given week so far. I'm trying not to beat myself up about it, but I HATE not meeting the challenges I set myself. Hopefully I can do better in October!
I tend to complete around 3 freelance posts a week too, so I guess it's a big ask to get everything done – especially when all the building work at home means my favourite photography spot is now cloaked in darkness and dust.
Want to see a few of the recipes I've been making for other sites? Check them out here: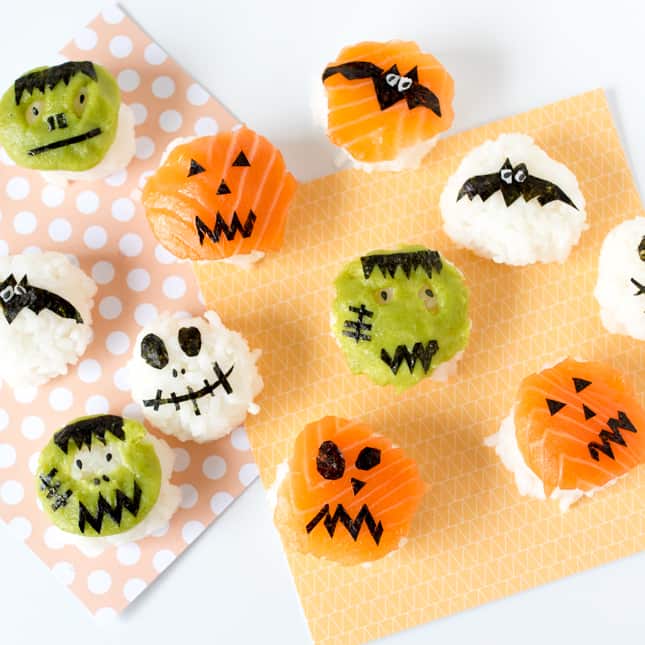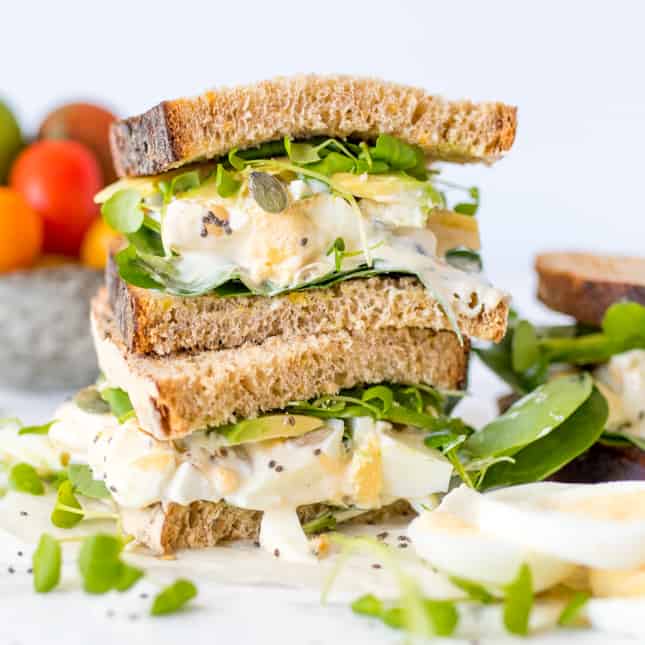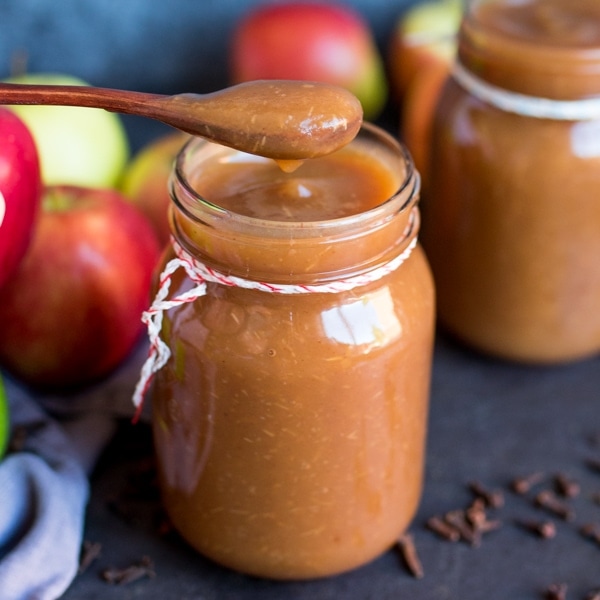 Ok, let's get down to the numbers for September. I really hope the info in this post gives you some insight and ideas if you're new to blogging and monetization. Also check out my How to Start a Food Blog post if you are thinking about giving this blogging thing a go too!
Income Breakdown
Note – there are some links in this post that are affiliate links – which means that if you click on them and then sign up to the service/product I'll get a small commission (at no extra cost to you of course). If you do click through then thanks!
Income (fyi – this info is based on earning reports and invoices for work done in the month of September, it's not based on money that has actually come in yet, so there may be some variations based on things like paypal fees or exchange rate fluctuations):
Freelance writing: £1753.83 ($2323.87)
MediaVine: £1135.96 ($1445.79)
Sponsored Work £300 ($398.82)
Amazon Affiliate sales £9.84 ($12.52)
FoodBloggerPro affiliate sales £4.56 ($5.80)
Tailwind Affiliate £0 ($0)
StudioPress Genesis Theme affiliate sales £0 ($0)
How I earned $40k in my first year of blogging affiliate sales £7.84 ($9.98)
Tasty Food Photography £0 ($0)
The Food Photography book affiliate sales £0 ($0)
Total = £3212.03 ($4196.78)
Expenses (currently this includes regular payments for tools, membership fees and advertising but not inconsistent things like courses, trips and props):
FoodBloggerPro: £16.37 ($20.83)
Hosting and backups: £64.08 ($81.56)
Tailwind: £6.29 ($8.00)
MailChimp £39.29 ($50)
Adobe creative cloud £47.76 ($60.79)
Facebook Ads £21.33 ($27.15)
OptinMonster£12.00 ($15.27)
New Logo £290.16 ($369.30)
Total = £497.28 ($632.90)
Net Profit = £2714.75 ($3563.88)
As you can see, I actually managed to get over the £3k mark for gross earnings for the first time ever. However, my expenses were higher than usual with a big jump in hosting fees and the one-off cost of my new logo.
Traffic
A nice jump in traffic with almost 22k more pageviews than the previous month. Here's a screenshot from Google Analytics for September:
Here's a breakdown of my traffic sources based on the number of sessions. Looking at my previous stats, I think this is the first time Pinterest has been my highest traffic source. Google/Organic is usually my highest, but I had a 10k jump in referrals from Pinterest in September, compared to August.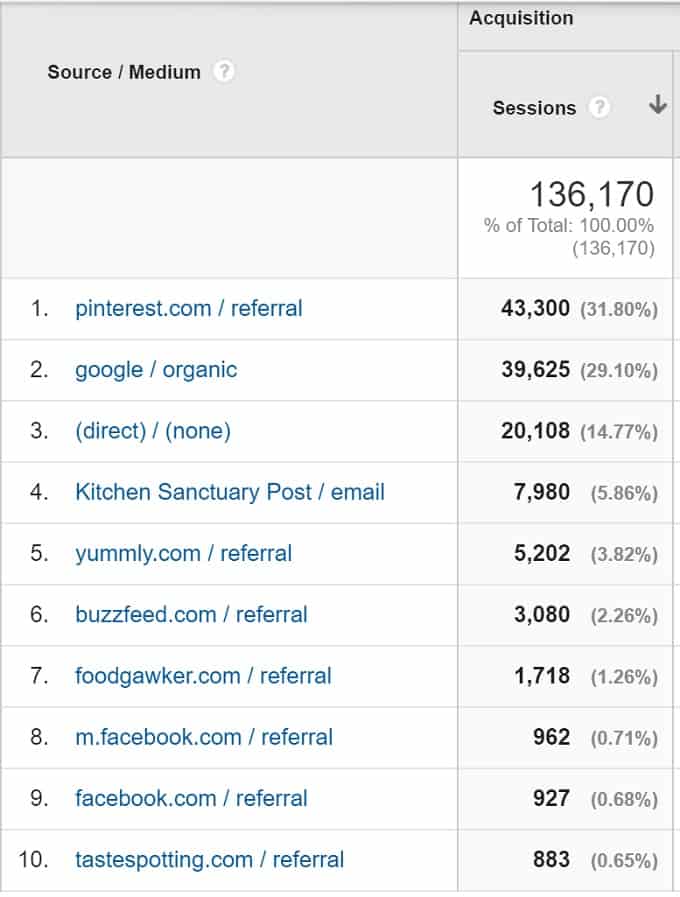 Here's the info on the location of my readers: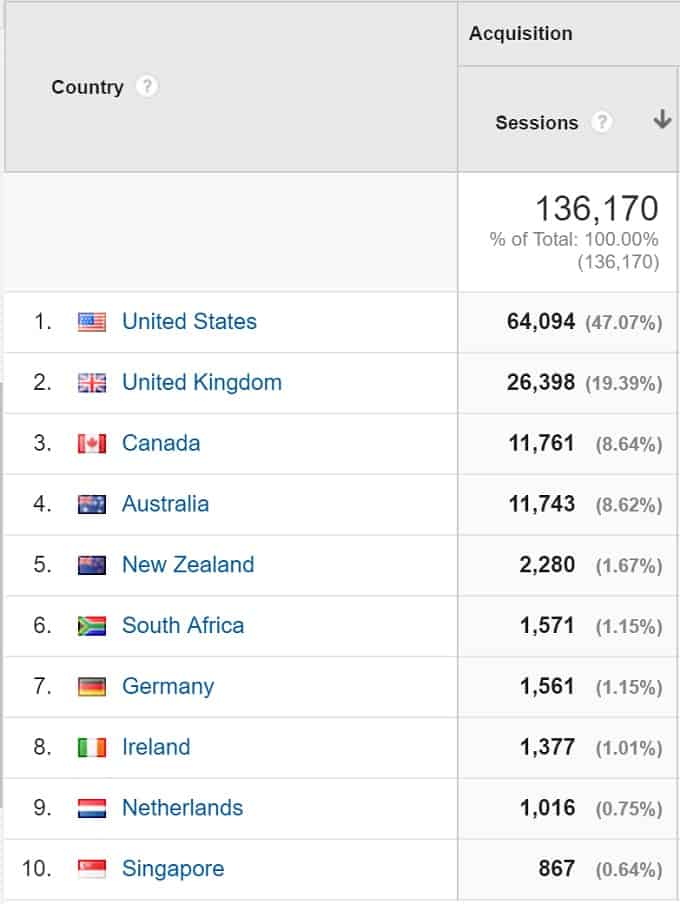 September Happenings:
I've been on my new hosting plan for a month now. I moved to a cloud-based solution due to going over the limits on my account. The new package is a fair bit more expensive, but (fingers crossed) it seems to have resolved the issues I was having. I'm hoping this plan will see me through any spikes in traffic that I'm hoping to get over the holiday season.
I've got a new logo!! I ran a competition on Design Crowd – which resulted in almost 150 design entries. I ended up going for a simpler design than my old logo, but I love it!!
I was interviewed for my local paper after winning the Neff cookaholic competition. There was also a small article in Cheshire life magazine – I really wish I'd put a bit of lippy on for that photo 🙂
Chris has been putting his camera skills to brilliant use by helping me with some video work. We filmed the making of my chewy amaretti cookies and he's taken on the role of Chief Video Editing Director (i.e he did the complicated stuff in Adobe Premier) – thanks honey if you're reading x
October Plans:
I'm going down to Neff HQ in Milton Keynes to get an induction and training session. I'm looking forward to working with Neff over the next year and I can't wait to get my new kitchen goodies fitted (once my new kitchen is in!).
I'm hoping to work on more videos – time permitting – during October. I'm also hopefully going to be doing a youtube vid with one of my favourite bloggers – more news on that soon!
It's half term at the end of the month, so I'll be trying to fit in some activities and a few days away with Chris and the kids.
That's all for the September report. I hope you've found this info helpful. Please let me know if there's anything you want me to talk about in a future report. Just drop me a note in the comments 🙂